Intelligent Sensor Automatic Hand Dryer with ABS Material
Available in Gold. , White and. Black
UNIQUE MODERN DESIGN – spacious LED lit drying chamber allows for more comfortable drying. Choose from two colours Blue or Red or turn the LED's completely Off.
PREHEAT SENSOR FEATURE – Jet Dryer SMART preheats the heating element before you insert hands into the drying chamber ensuring warm and pleasant air is blown from the start of drying.
HEPA FILTERED AIR – Ensures that the blown air is as clean and as sterile as possible for maximum hygiene standards.
DRY FLOOR WATER COLLECTION SYSTEM – to keep floor clean and dry Jet Dryer SMART uses a hidden drain tank to keep any excess water from dripping onto the floor. Water simply evaporates from the drain tank. During heavy use the drain tank can be easily emptied.
SAVE MONEY AND HELP PROTECT THE ENVIRONMENT – No need for the use of expensive paper towels, empty full bins. Help protect the environment by reducing paper use.
Features:
1. Classic design
2. Strong ABS material
3. Auto-induction system
4. Brushless DC motor
5. Airflow up to 100m/s
6. Drying time 8-10 seconds
7. Insulation protection class 1,IP 21
8. CE approved
9. VDE plug
10. 220-240V,50/60Hz,1900W
11. Size:W300 x D220 x H687mm
Every Single Detail all reflects the Humanized and Considerate Designs, Making It The Best Choice for Your Daily Life.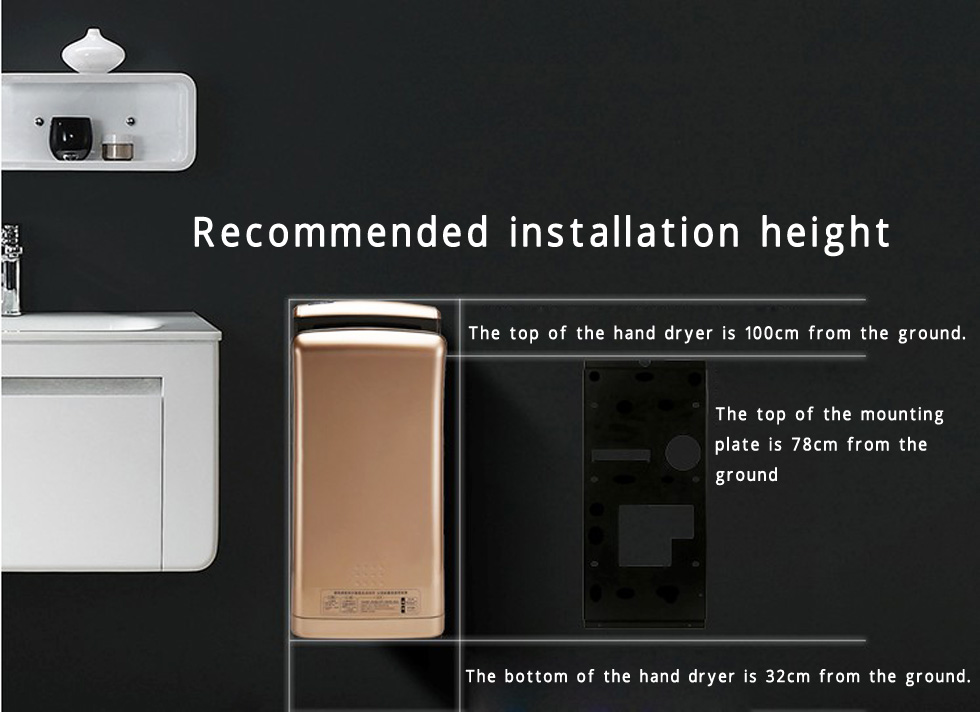 Related Categories
Automatic soap dispenser  |  Sensor Taps  |  Sensor Urinal  |  Tissue Paper Dispenser